Bluebirds Move to 2-0 in Region Play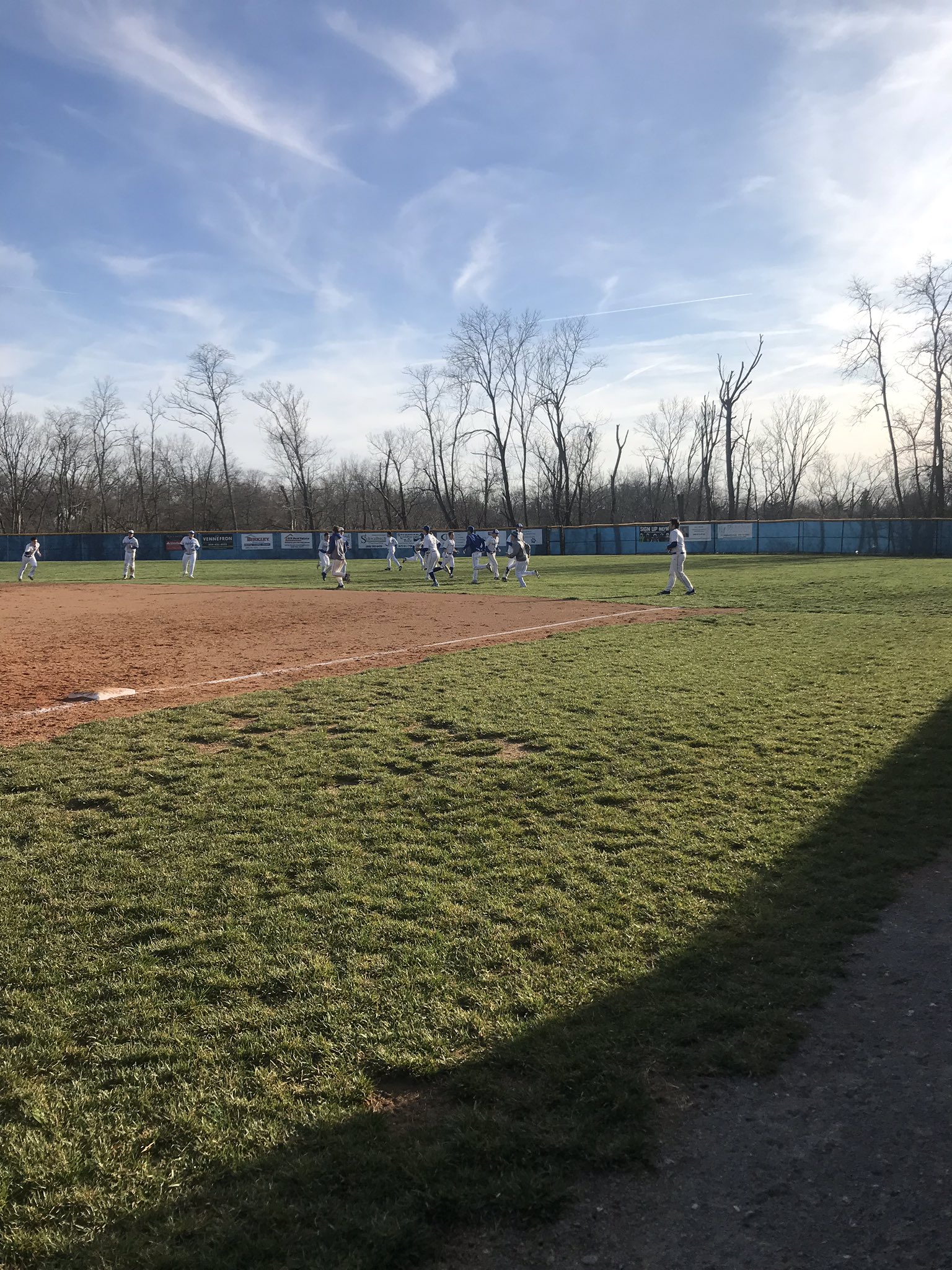 Twitter Photo. The Highlands baseball players run after competing the win Monday over Holy Cross.
The Highlands Bluebirds baseball team (5-2 overall) moved to 2-0 in 9th Region play with an 11-1 run-ruling of the Covington Holy Cross Indians (2-8) on Monday at Highland Park.
"It was needed. We've pitched well most of the year. We throw well (Monday), challenged hitters then played defense behind them,"
said
Jeremy Baioni
, Highlands Head Coach.
"We made the routine plays. We talk all the time if we can avoid giving (opponents) free base runners whether that's walking or hitting batters and making plays, we're going to have a good chance (to win). We did a good job if we did give up a walk or base hit of really minimizing the damage."
Highlands outhit Holy Cross, 9-4. Seniors
Steven Grimme
and
Nolan Turner
led the way going 2-for-2. Turner had two runs batted in and Grimme had an RBI and scored twice. Senior
Trent Johnson
went 2-for-4 with two RBI.
"Most people assume that since we've won four region titles in a row, they think it's going to be easy to do that again,"
Grimme said.
"It's obviously not. We lost some good talent from last year. We've struggled to hit the ball at the beginning of the year so far. But (Monday) was good. Practice has gone well and our fielding and pitching has been awesome. Focusing on hitting is the main thing. Other than that, we're in mid-season form in all aspects of the game."
Senior
Casey Greene
earned a walk and was hit by a pitch twice. He stole two bases and scored three times. Junior
Mason Schwalbach
stole one base and scored twice. Sophomore
Jason Noe
also scored twice.
Senior
Nolan Turner
pitched the first three innings to pick up the win for Highlands. He struck out three. Junior
Luke Weidner
pitched the final two innings.
Highlands led 8-0 after two innings. The Bluebirds scored twice in the bottom of the fifth to end the game.
"I think more than anything, it's really good when you play up to your potential regardless of your opponent,"
Baioni said.
"We're on Spring Break and guys are thinking about doing plenty of other things. Their schedules are completely out of whack. You have a tendency to not focus for that two and a half hours. Our guys did a good job of focusing. We took advantage of some balls we hit pretty hard and ran the bases well. We really played well in all facets of the game."
Highlands travels to St. Henryn on Wednesday. Game time is 5 p.m.