Highlands Tennis Records Win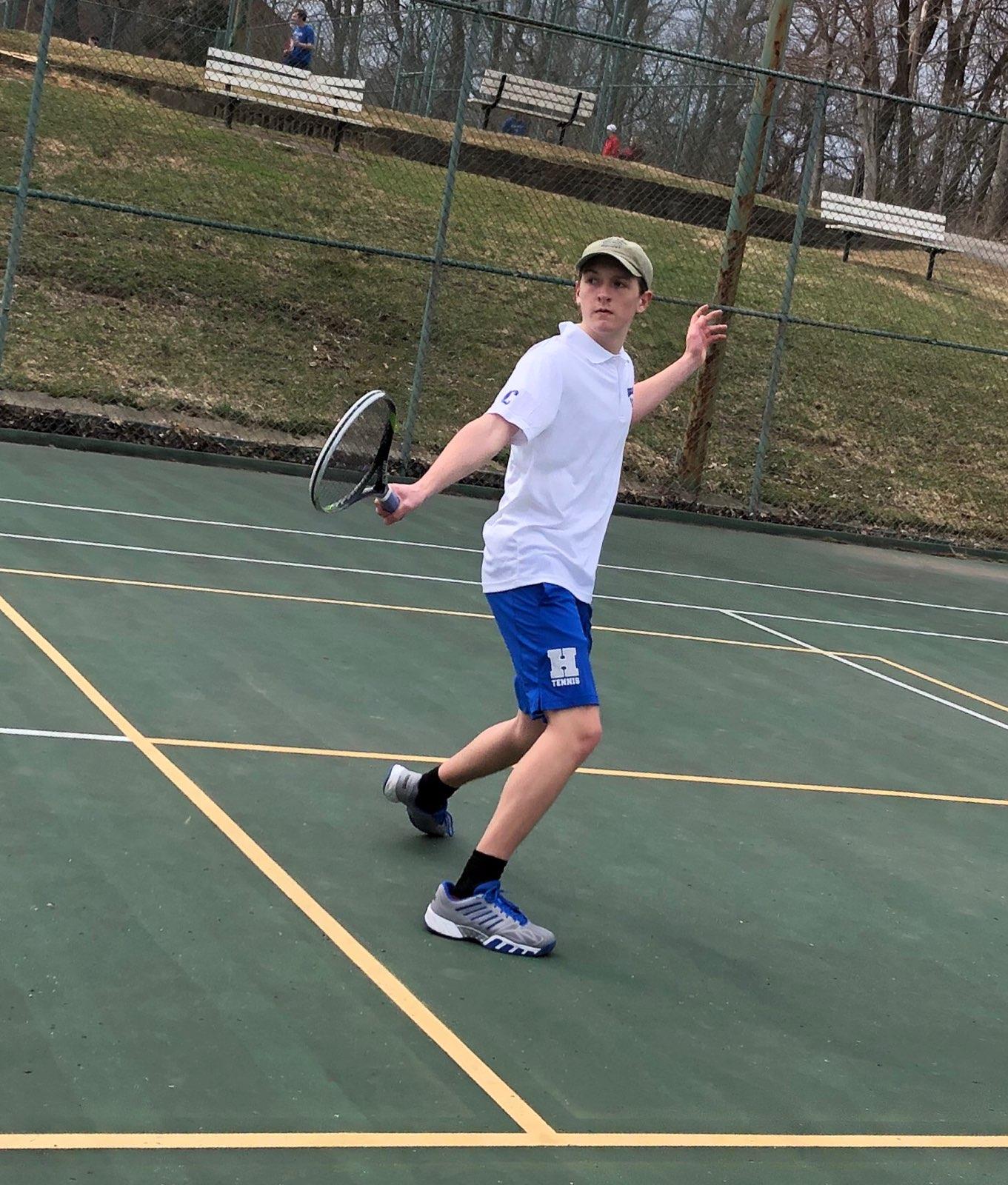 PHOTO: Kris Laskey. Highlands senior Jacob Schuh makes a move in the tennis match against Conner on Wednesday. Highlands won 5-0 to move to 2-0.
The Highlands Bluebirds baseball team held on for an 8-7 win over the Conner Cougars (1-2) in the season-opener Wednesday at Highland Park.
"It's always good to get a win. It's obviously early. We played like it's early,"
said
Jeremy Baioni
, Highlands Head Coach.
"We need to clean some things up especially defensively and need to make sure we have each others' back. I thought we had pretty good approaches offensively."
Highlands senior
Nolan Turner
pitched the final three innings to pick up the win. The Bluebirds ended the game with a double play.